Historic Santa Fe
2-hour historic walking tour - $16pp
Fridays at 10am from Hotel Santa Fe or by appointment
See why Santa Fe received the World Legacy Award for
Sense of Place by National Geographic Traveler



---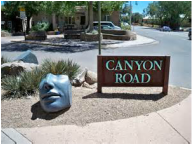 jj
Art & Gallery Walks
New Mexico is home to world-class art.

Join me for Art- inspired tours to galleries, Canyon Road and our beautiful State Capitol.

Art feeds the soul and helps to make ours beautiful community in which to live.

---




Great Galleries &
Farmer's Market Tour
2 hour walking tour - $16pp, kids under 12 Free
Tuesday / Saturday 9am-11pm from Hotel Santa Fe
Experience nine contemporary galleries and our "Best in the USA" Farmer's Market in our Historic Railyard.
The festive atmosphere along with fresh food and art/craft markets combine for a memorable walk.